Cycling is an increasingly popular sport. Also a means of urban transportation that many people are using in these Covid-19 times so as to avoid crowded buses and metros. And while it's not obligatory in the city, it is a cyclists's only protection while riding on the road or among the traffic of large cities. But in the case of an accident, it's not always enough to prevent serious spinal cord and cervical injuries.
According to a 2018 report by the European Transport Safety Council, during the previous 10 years some 30,000 people died in biking accidents. And cyclists involved in accidents have 20% more chance of suffering a cervical and/or medular injury, according to data from the School of Mathematics and Statistics of the University of New South Wales (Australia).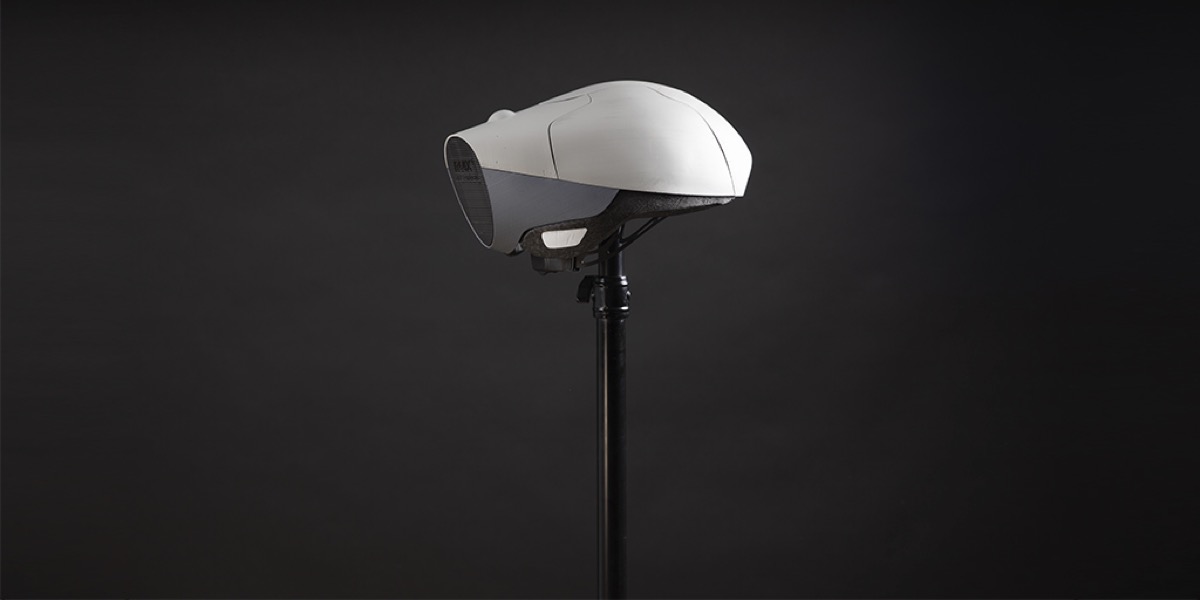 With all this in mind, Evix, a small start-up in Mataró (Barcelona), has created an airbag device that can be attached to the helmet of a cyclist and thus protect him from this kind of injury. "There's an electronic system integrated with gyroscopes and accelerometers that detect when an accident is occurring and inflate the airbag in just milliseconds, before there's enough movement that could cause injury," says the Evix COO and one of its founders, Nil Oleaga. "We began with cycling but intend to adapt the device for other means of transportation or sports, like motorcycles, electric scooters, snowmobiles, horseback riding… Anything where helmets are worn to reduce cervical and medullary injuries."
To connect the device, you just have to buckle the helmet, because that's what activates the airbag. The helmet also has capacities like IoT (internet of things) to send a message for help, indicating the cyclist's location, to a predetermined cell phone, and warnings to the user when he is approaching dangerous 'black points' on the road, with proposals for alternate routes to avoid them.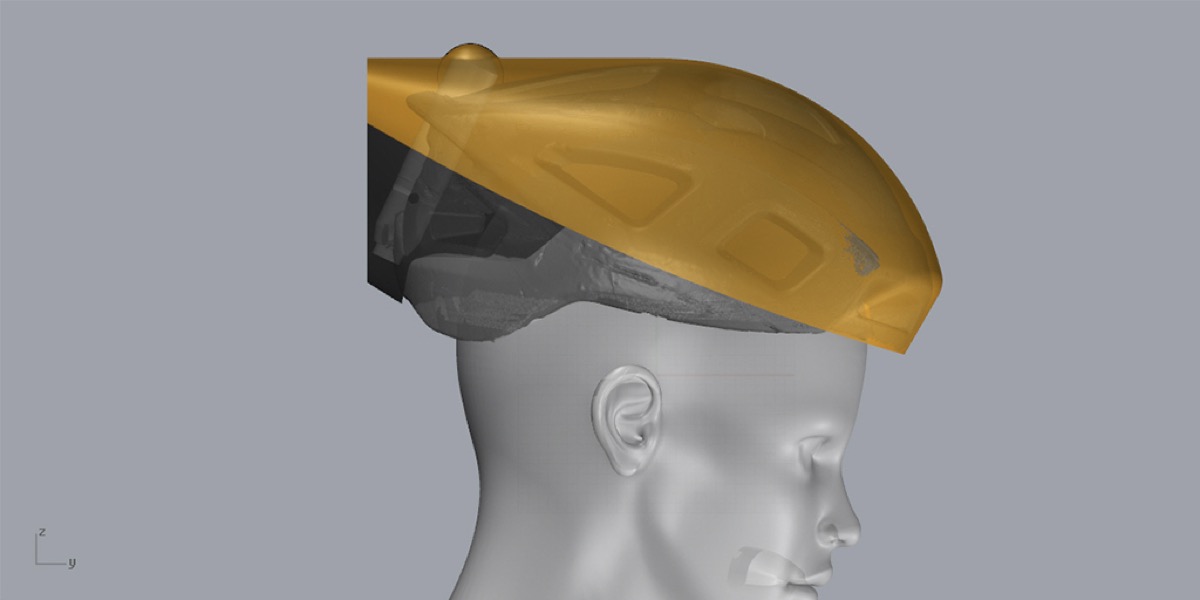 This system is based on an idea developed by Marc Millet, father of the co-founder and CEO of today's start-up: the first helmet with an airbag for motorcycle racers. That idea wasn't successful, but it did serve to implant airbag technology in the protective clothing for pilots, as seen in the vests currently used in Moto GP. What these young fellows have done is to perfect those earlier versions.
"Right now we have an initial prototype and we're seeking financing to develop the first functional prototype, which will have all the electronics and mechanical elements integrated," says Oleaga. "In parallel, we're also patenting the technology. We have already received a utility model and we're in contact with the European Patent Office to register it." Evix won't manufacture the helmets but will license the technology. And to convince those manufacturers just how good it would be to add this helmet to their product lines, they have launched a campaign to collect signatures from cyclists to pressure these firms and the authorities to get on board.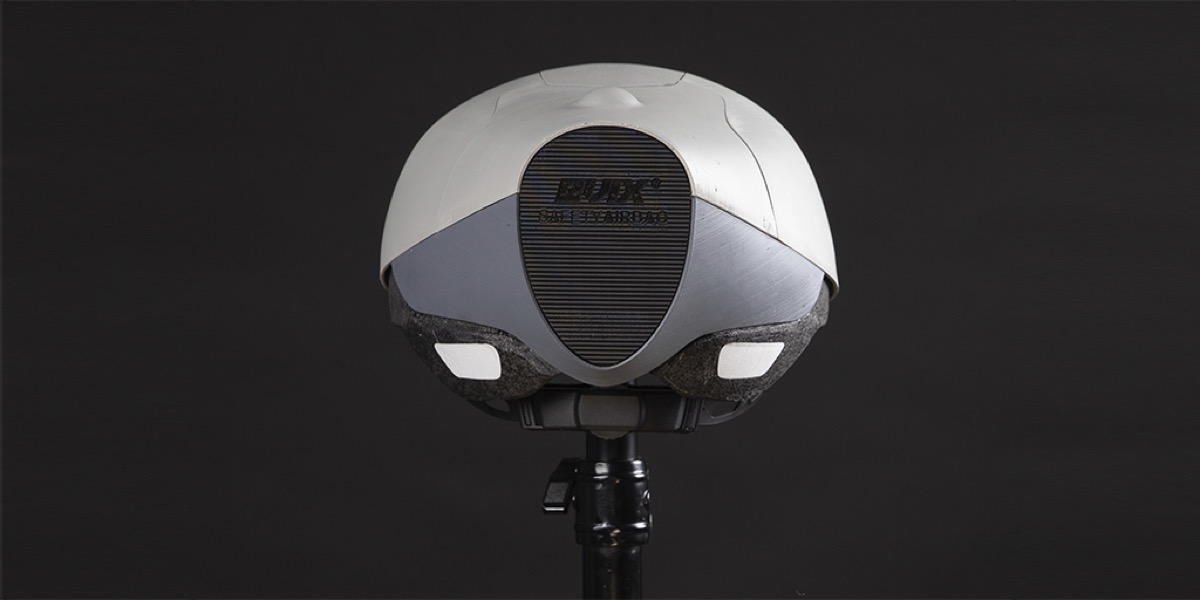 "This is the first helmet with airbag on the market," says Oleaga. The only similar product now being sold is the Hövding 3, created and manufactured by the Swedush firm Hövding Sverige AB, but it's not a helmet as such. "It's a cervical collar that, in case of an accident, inflates to cover the whole head and neck. But the main drawback is that if you use it, you can't wear a helmet. The space occupied by this airbag is the space that a helmet would occupy." That's why this co-founder of Evix thinks that his system is more practical, because it doesn't complicate the user's life.
Besides working on that patent, the Evix team is collaborating with a local Barcelona clinic so that, once the functional prototype is fully developed, the clinic's doctors can certify that it really is an improvement over the safety devices currently on the cycling market.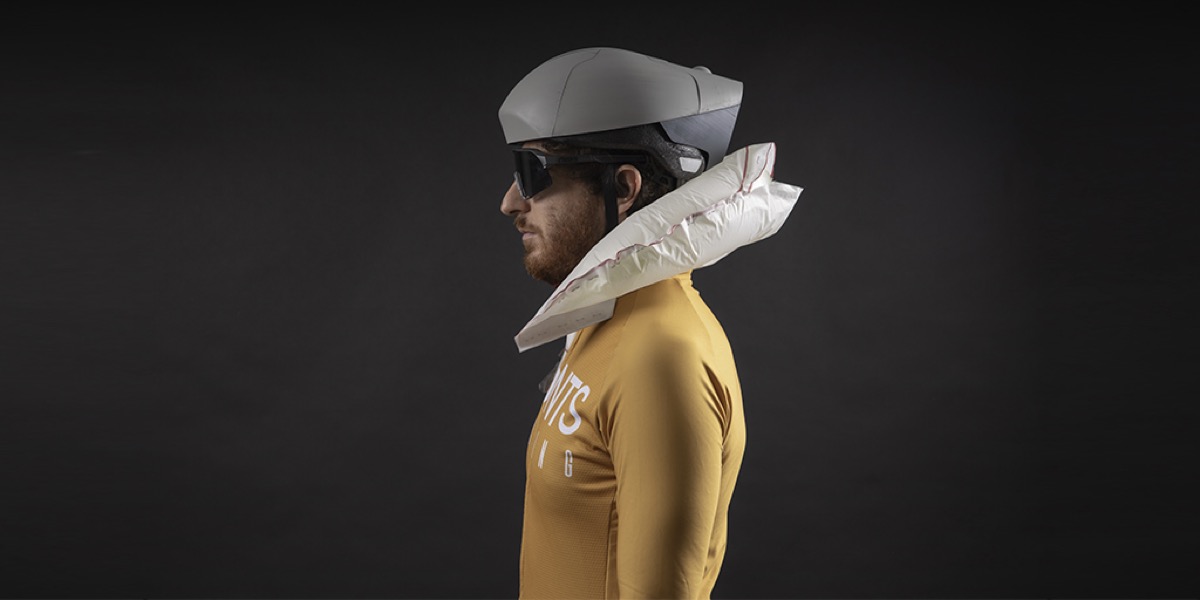 "We still can't set a price for the helmet because we still haven't fully developed the product. But we do know that it will be about 1.5 to 2 times more expensive than a conventional helmet." If it's really effective in saving lives, that's well worth it.