Using solidarity to do away with gender stereotypes of women drivers
"Woman at the wheel, constant danger," according to a bit of rhyming Spanish folk wisdom.  For decades it was repeated with a half smile by many drivers (men, obviously) when they realized that the car overtaking them was driven by a female.
But the supply of machista phrases that make reference to the woman/car combination goes much further. First among them is the popular "Naturally, it was a woman," shouted out an open window if possible, to any woman driver who did something supposedly untoward (untoward in the eyes of the man sending the message).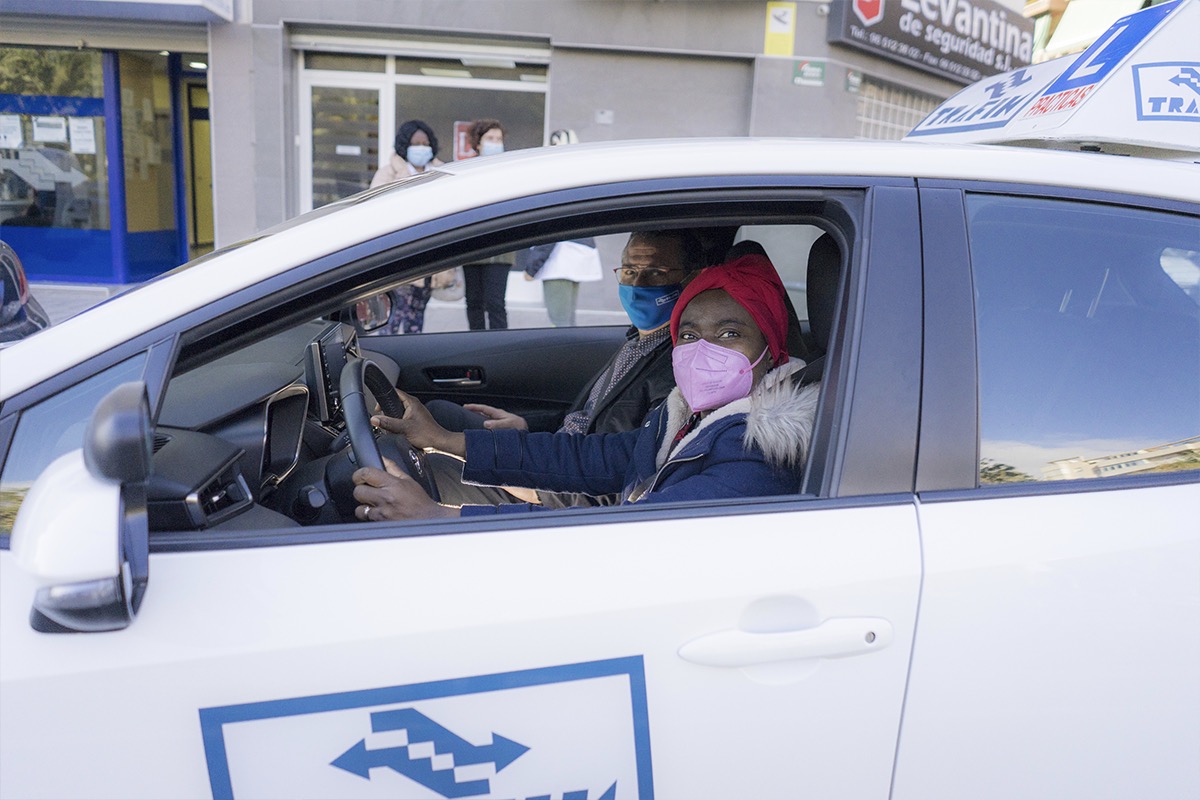 As settings where life goes by, streets and roads are not immune to the machismo that has gone on for centuries in society, and that, lamentably, still hangs on in some areas of life.
For too long, women with a driver's license have had an unfair rap as bad drivers. And we say unfair for a reason: data from Spain's Dirección General de Tráfico (DGT) with regard to the victims of traffic accidents, show that women accounted for 36% and in the case of men it was 64%. 
The figures are even stronger when we compare the number of women with a driver's license, which in recent decades has been increasing until it almost equals that of men: of the 26.6 million people in Spain with a driver's license in 2019, some 11.2 million were women. It's longer valid to claim that "they have fewer accidents because they drive less than men."
Women are also more responsible drivers than men. According to the 2017 report by Spain's Institute of Toxicology and Forensic Sciences, for every woman who died in a traffic accident and was found to be positive for alcohol, drugs or psycho-pharmaceuticals, there were 11 male drivers.
This has also been reflected in studies like Women Drivers in Spain, by INSIA and the Barreiros Chair of the Polytechnic University of Madrid, which conclude that women are more respectful of the driving regulations, especially when it comes to speed and the consumption  of drugs and alcohol.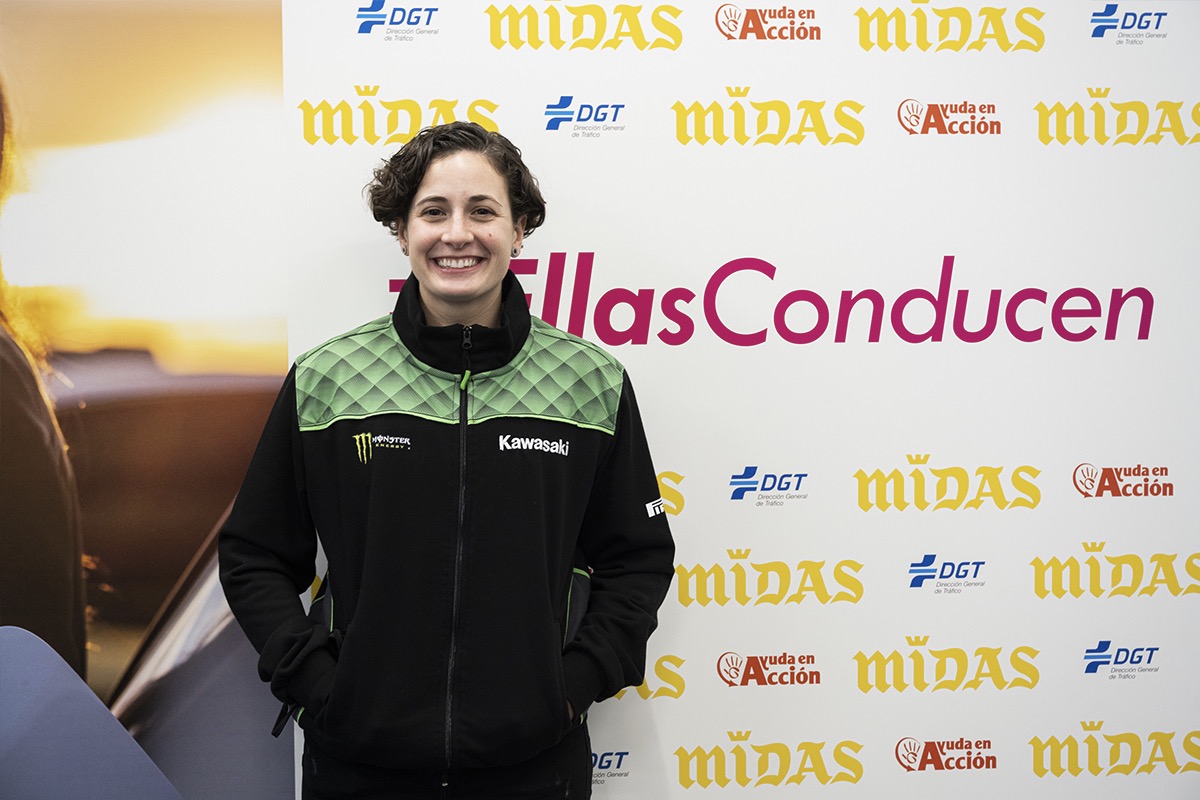 A driver's license: one step closer to empowerment
Then why are women still given that bad driver label? The question was posed a few years ago at Midas, a company that specializes in caring for cars and motorcycles. This led to the #EllasConducen, campaign, supported by the DGT and the NGO Ayuda en Acción, with race driver Ana Carrasco in a supporting role.
The aim of the campaign was to "break with all the gender stereotypes about driving that continue to spread all around us," in the words of the company's director of marketing, Patricia Suárez.
This objective has taken the form of real direct aid to women in complicated situations or who have few economic resources, and for whom the mere fact of getting the driver's license can be an important step to achieving new job opportunities.
"With a driver's license, the women participating in the project will not only gain autonomy, confidence and self-esteem, but will be able to find more and better opportunities," says Marta Marañón Medina, director of Institutional Relations at Ayuda en Acción. "There are better jobs that require having a driver's license, and having one can mean a big change in the life of these women and their families."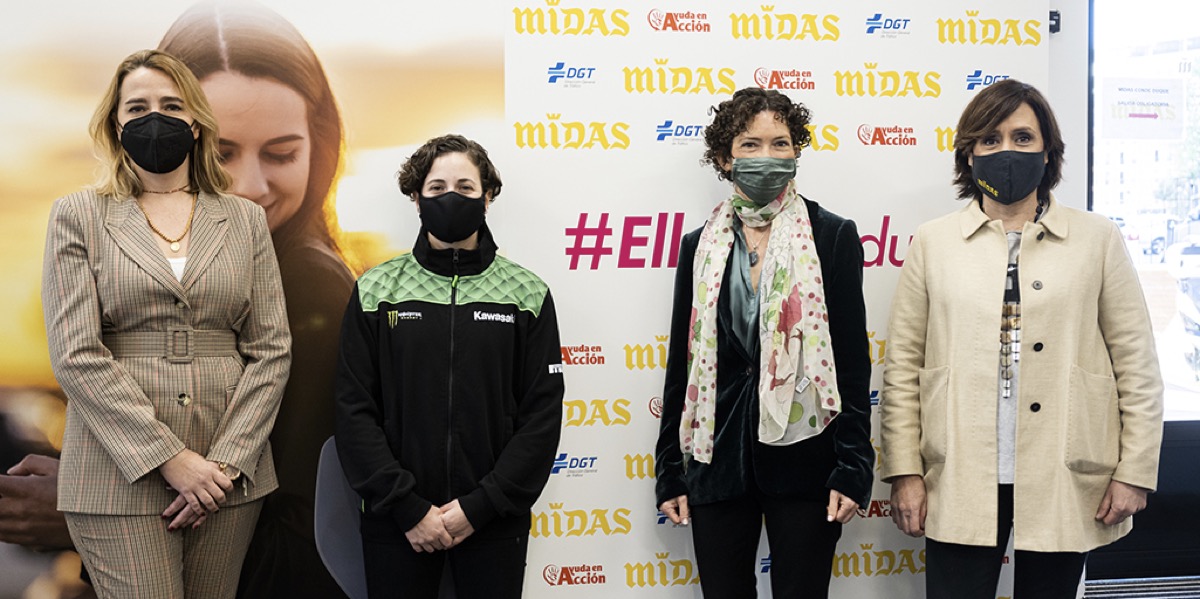 In the 2021 campaign of #EllasConducen, five women, all of them from Alicante, will be able to get their driver's license. They were selected as part of the Mujeres en Acción project, part of the Ayuda en Acción pprogram, with which this NGO promotes employment, integration, and the empowerment of women who are in vulnerable situations. These five women have all begun their driving lessons at a school in Alicante.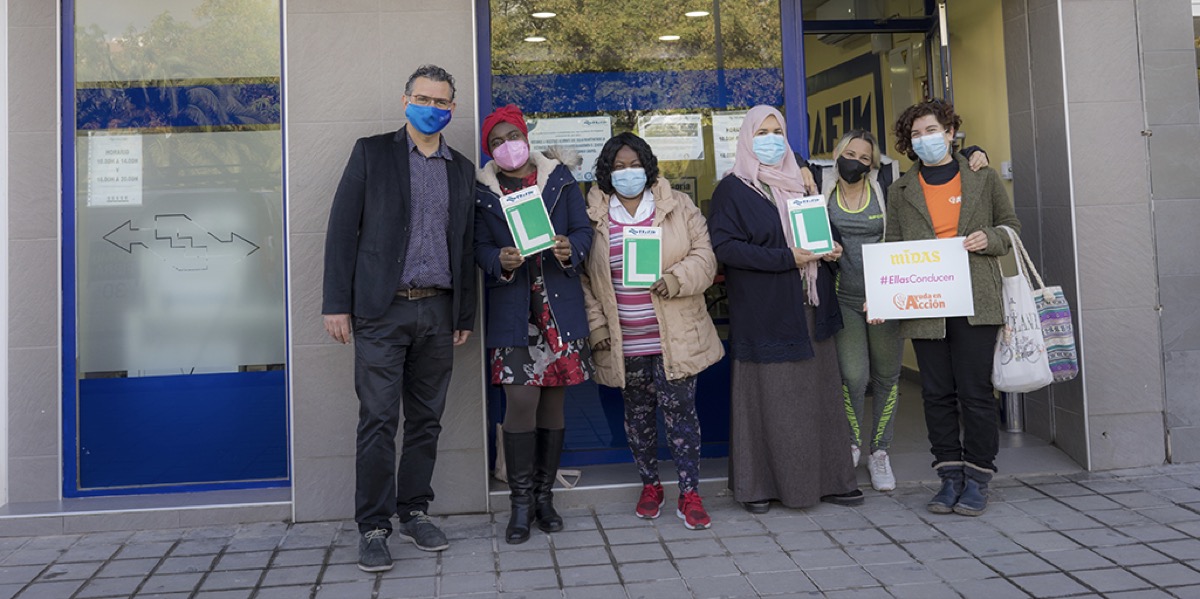 For more sustainable mobility
This year, the #EllasConducen initiative wanted to analyze and collect information about the habits and concerns of women drivers in Spain's principal cities (those with more than 300,000 inhabitants) through the study Ellas Conducen por la Ciudad.
Among its conclusions: 52% of the women surveyed would change their habitual means of transport for one that is more sustainable. The hybrid car and the bicycle are the means of transport preferred by these women when it comes to achieving that move toward sustainable mobility.
But then their wishes come up against reality: only 12% of Spanish men and women currently move around their city by methods that can be considered environmentally sustainable. In fact, this practice is more common among men (15%) than among women (10%). 
The study also includes the opinion of 56% of Spanish women who think that in their city there are not enough measures to reduce contamination. Women in Alicante (53%) and in Córdoba (52%) are the ones that believe this the most.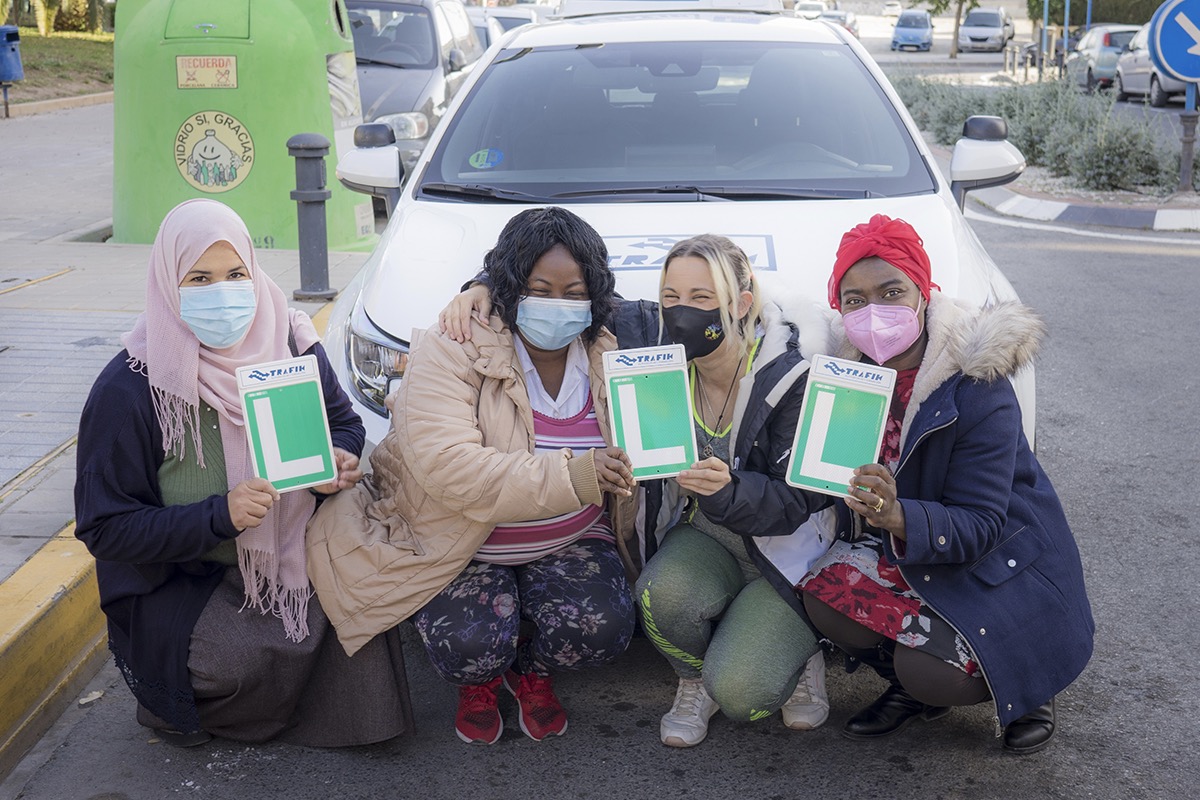 It should be noted that only 5% of the women surveyed say they used a bicycle or roller skates to move around their city. 65% say they don't use these means of travel because they don't feel comfortable using them.
With regard to changing habits because of the pandemic, 43% of the women in the survey recognize that they tend to avoid public transport; 28% say that they use their own car more; and 28% only go to places they can reach by walking.
The women surveyed in Murcia (50%), followed  by those in Sevilla (32%) and Madrid (31%) recognize that they have used their own car more in recent months.