"I always say that you have to integrate public roads into the natural environment. Any public railway or highway is a fragmentation of the territory, and it must be integrated as well as possible," says Francisco Javier Cantero Desmartines, from the Official Association of Forest Engineers. 
The vegetation that we see on the side of highways and roads everywhere is not trivial. And the best option —and something that has not always been done well— is to use the species native to each place. "Landscaping is the most suitable approach, and it is also cheaper," summarizes the expert, who reminds us of the ultimate aim: road safety and fire prevention. In this regard, he is crystal clear: "You have to be very careful, but fires happen not because of greenery, but because of people. Gas stations are filled with gasoline and do not burn. The mountain burns because there are people with little education and civility. And this is a constant problem. We have fires all the time and they all start because of people. Apart from the rubbish that we throw around, which is another story… The public domain of roads is taken care of so that in the summer the vegetation does not grow too tall and fires cannot spread too far."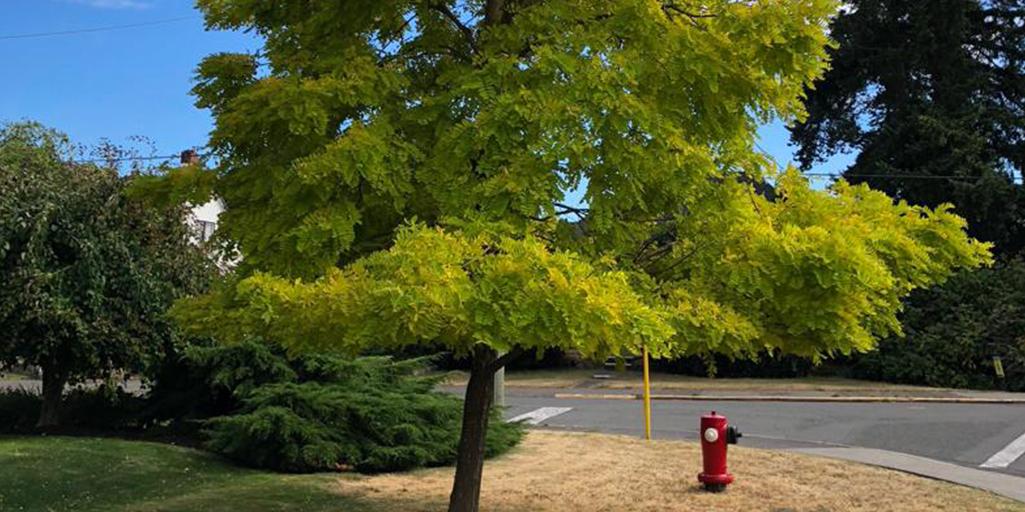 The times they are a-changin' 
Almost everything can be found in Dylan's work. He said that the times are changing, and they are, even in terms of accident and fire prevention and greenery on the side of the road. Past actions should not be judged on the basis of today's standards because each era looks at life in its own way. Laws, vehicles and society itself have evolved. And, as experience is an education in itself, in recent decades different trends have been observed in terms of vegetation. As the forest engineer recalls, "Initially, nursery species were planted that were not always the most suitable for the soil on the site. What grows in the north of Spain is not the same as in the south, east or west, because of the different weather conditions." 
For example, many highways in the north of the country were planted with what were considered to be "fast-growing species", but which, later, were found to be exotic and invasive in the area, such as Pampas grass, shrubs such as buddleia, and trees such as robinias. "These are plants that can spread even to crops and forests far away from roads, but we cannot judge this with today's eyes," insists Cantero Desmartines.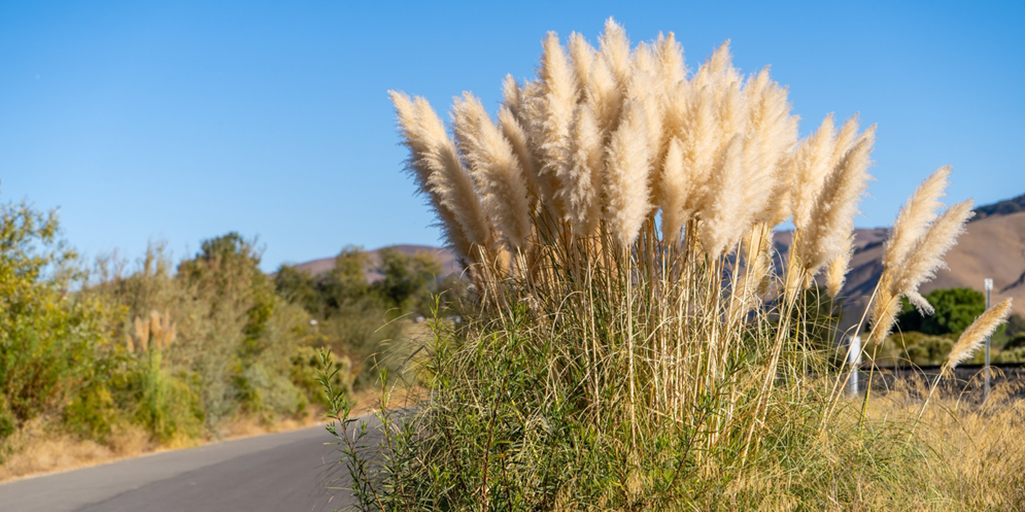 To benefit the environment and improve road safety
There is good news about the vegetation we see when we drive. Fortunately, most companies that handle these tasks do it well. "There is a national working group on habitat fragmentation that seeks coherence; that in all these transport infrastructure projects, be they roads or railways, both public works technicians and those who attend to nature and its conservation, speak a common language. That they understand each other and that these things work on the basis of their joint knowledge so as not to damage the flora and fauna with the infrastructures." In this sense, says Cantero Desmartines, Spain is one of the countries that are at the forefront in the European Union.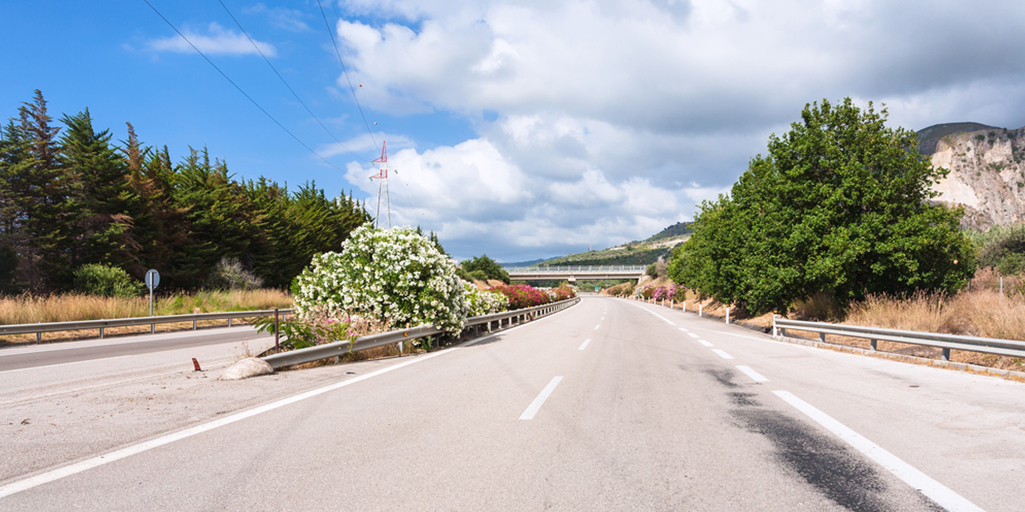 We said it before: nothing is trivial. When it comes to planning the vegetation to be grown alongside roads, it is best to use the native species in each area: it is good for the environment and for our budget. Of course, it is not advisable to plant very large trees that can fall in the event of a storm or those that drop leaves or fruit on the roads. Nor is it a good idea to grow too much on roundabouts because, in the long run, it can lead to accidents. Obviously, we should not grow anything flammable or that impedes drivers' view of the road. And, unless they are native to the land, species that produce allergens —such as certain legumes and olive trees—are best avoided, as well as others that can be vectors of disease for other plants, such as firethorns. Undoubtedly, there is an art to this, and it deserves to have more attention paid to it –without taking our eyes off the road, of course – in future trips. 
"The administrative structures take good care of all this. Mistakes can always happen, but, in general, we are a civilized country in this sense," says Cantero Desmartines.