An interview with Alberto Escobar, director of Mobility and Public Policies of the Automobile Club of Chile and an expert in efficient driving
If there's anywhere we need more respect, it's on the road. Pacts between citizens make it possible to build common spaces where, to provide harmony, no single will holds sway over any other. Such pacts are necessary in all aspects of life, but when it's a question of driving, they become a matter of life and death: speed, the great number of driving conditions, the differences in safety among cars, pedestrians, lorries and cyclists… all things that impact road safety.
And yet this is one of the areas where there is the least respect for the rules. something which directly affects road safety. They are not respected because many people do not accept them as a shared guarantee but rather as an imposition, an extravagance, a sample of the sanctimoniousness of institutions that does not benefit road safety. When we're on the road it should be as part of a community, not to compete in a war of egos and speed.
"In Chile, 60% of drivers have a feeling of stress" 
Alberto Escobar, expert in road safety and director of Mobility and Public Policies of the Automobile Club of Chile, knows this well. "Neither drivers or motorcyclists or cyclists or pedestrians know how to harmoniously coexist in public spaces.  It's the law of the jungle, a fight between David and Goliath," he says.
In 2013, the Federation Internationale de l'Automobile (FIA) named Escobar a member of the World Council for Automobile Mobility and Tourism (WCAMT). He was the first Latin American to be a member of this organisation, and it gave him the chance to point out some of the peculiarities of driving on the continent. "We can see the lack of security on roads and the great problems in urban mobility and accidents. We can discover, analyse and debate to see where the developed countries are moving, but channelling this information is a tremendous challenge for us."
The information that Escobar provides about Chile is discouraging: 93% of drivers have been involved in a violent altercation over the past three years; 60% drive with a feeling of stress; 51% have been in risky situations with cyclists, and 47% with motorcyclists. Statistics that show we have a long road ahead in the area of efficient driving.
"The challenge is to combat driver illiteracy and improve road safety"
This expert has come to speak of 'driver illiteracy.' "Many Chileans behind the wheel don't have a culture of coexistence. They are arrogant or forget that pedestrians and other drivers exist. Independently of the vehicle they are driving, they feel it is a piece of armour they can use as an assault weapon."
Escobar isn't talking about carelessness but about active negligence: "They think they drive well and they show this off by driving too fast and taking risks. They continually break the rules. They are aggressive, uncaring and defiant." The reason?  "A lack of education and little planning by the authorities to try and integrate everyone into the road system".
The most pressing problems that impact road safety are excess speed, distractions caused by the use of cell phones, and a failure to use safety seat belts and chairs for children. In addition, some 20% of drivers operate a motor vehicle while drunk. This Chilean points out that having a driving license "is not a right but a privilege."
"Radar devices have the effect of changing the behaviour of offenders"
Someone is conscious of all this when they assimilate and understand the considerable risk they face each time they start up an engine. The driver educational campaigns by the authorities take on a special relevance. Even so, many drivers don't fully assume their responsibility at the wheel until they suffer the consequences of their bad behaviour.  In other words, when it's too late.
Escobar supports installing radar devices as a prevention measure and to promote the efficient driving . "They have shown internationally that they're the most effective measure. It's the best system for reducing road accidents, especially the fatal ones. In addition, they have the effect of changing the behaviour of offenders who still have not realised the dangers of driving too fast."
He points to France and Spain, where the system "has made it possible to reduce the death toll from speeding by 50%," or nations like Sweden and Australia, where the figure is 60%.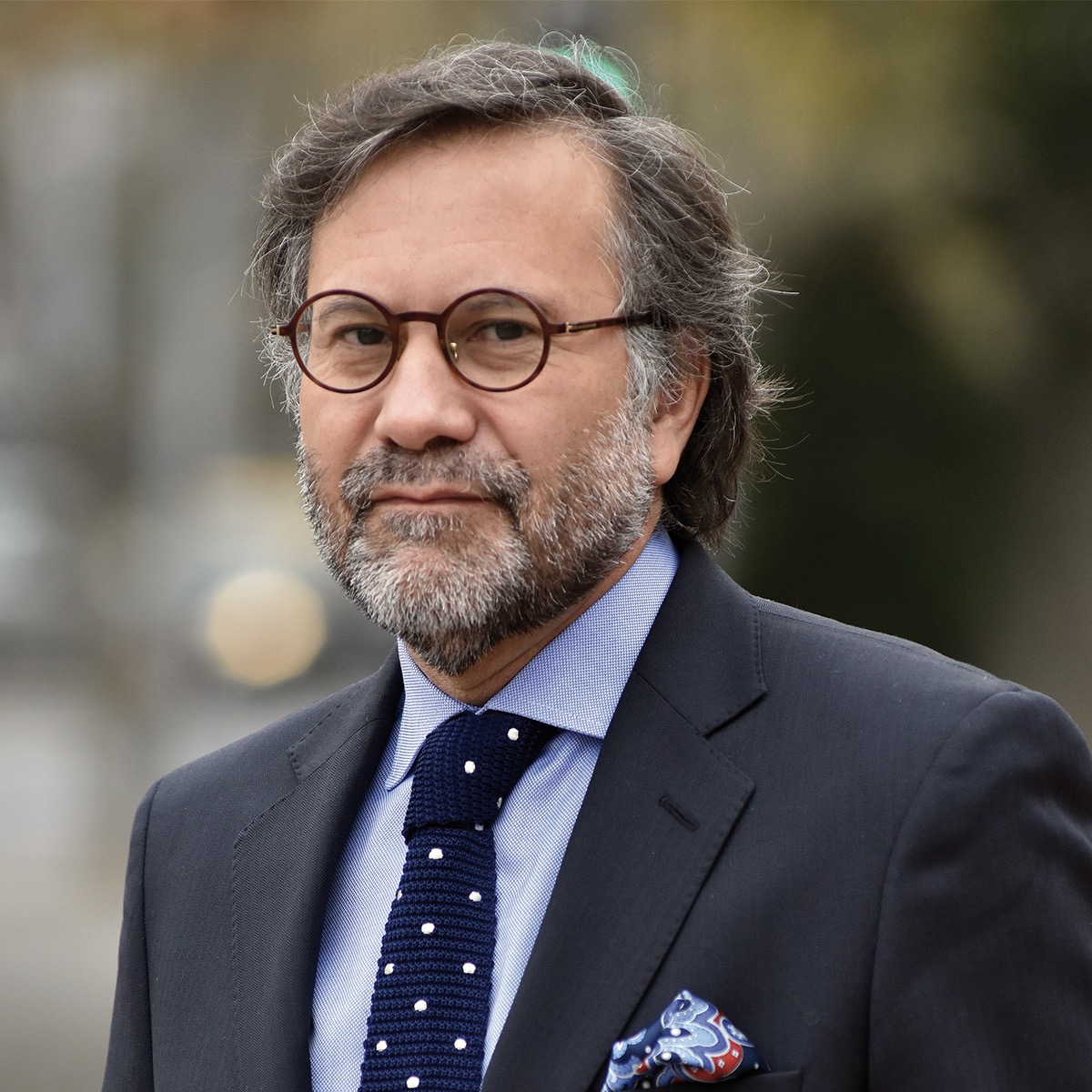 Escobar thinks electric cars provide a chance to change the paradigm and improve road safety. "They don't emit contaminating gasses or cause noise, they're four times as efficient. They're a highly competitive alternative for public and private transportation."
They can also change attitudes toward road safety: "They help change bad habits because they have limited autonomy and this requires more planning. They're driven in a more intelligent way, because the driver always has to know the distances between points."
It is their cost that is holding up greater use of these electric cars. But the problem will soon disappear: "Their price is going down significantly. In 10 years the difference in cost between the electric cars and conventional ones will be very small," he predicts.
"Electric vehicles are a competitive alternative for public and private transportation"
Escobar's dream for the future is transportation that's "electric, autonomous, shared and connected." The big challenge in the large cities is to design efficient and driving mobility. Escobar doesn't see the city as just a technical and ecological achievement: rather, it implies a commitment to decongesting the city and coordinating roads and safety. And he sums it up this way: "Road culture cannot be built from one day to another, but needs the efforts and commitment of all sectors of society." 
Text: Esteban Ordóñez