Follow this advice
We need to travel. To get on the road and enjoy the landscape or those roads we want to visit again. And a different way of doing it is in a motorhome. But if this is the first time you're going to travel with your family or friends in one of these vehicles, it's a good idea to take a few things into account before beginning the adventure. Here's some advice.
Be sure you know the dimensions of your mobile home 
A car can drive most anywhere, but a mobile home cannot. We're not talking about traffic limitations but about dimensions. It's important that you know the width, length and height of the vehicle to avoid unpleasant surprises when entering a parking garage, for example, or driving on narrow streets.
Prepare your itinerary before setting off so as to avoid unpleasant surprises, like trying to drive through a tunnel whose ceiling is too low. It's also a good idea to watch the corners of your vehicle when turning. You'll have to turn by opening the angle so as to increase the radius of the maneuver and thus avoid hitting the sidewalk or any other obstacle of that type.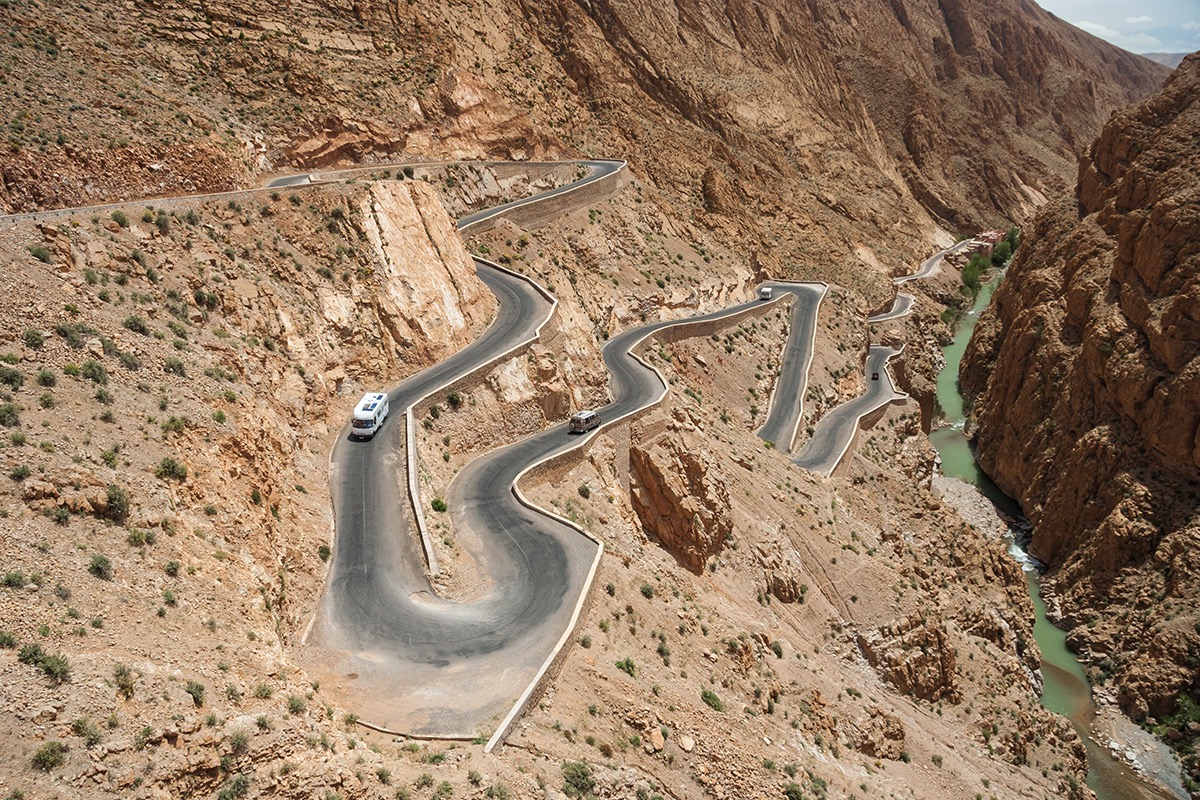 Do you have the right driver's license?
There's an important matter that we don't always take into account: the driver's license. While we may know that driving a truck requires a different license than driving a car, is our license good for driving a motorhome?
That's why we must know the weight of the vehicle. If it doesn't exceed 3,500 kilos, our B1 license is sufficient, but if it is over that weight, we will need another kind of license.   
The difference between parking, staying overnight and camping
Each country and town hall has different regulations about parking, overnighting or camping in these vehicles.
Usually you will find signs indicating what you can do and not do. Not every city permits parking, or at least they don't permit it on every street. The large dimensions of these vehicles can interfere with traffic in downtown areas, for example, or in historic city centers.
If there is no sign, you can spend the night anywhere that doesn't cause danger for other drivers, as long as you don't put anything on the outside of your vehicle. Sleep, rest up, and follow your route the next day.
If you extend awnings from the vehicle, or take out chairs and tables and open windows, you will be camping, and that is usually only allowed in special places or areas that have been prepared for it. 
That's why it's advisable to consult a guide that shows service areas and parking places for mobile homes, such as ÁreasAC, or download an app that provides this kind of information, such as Park4night. That way you'll avoid a fine that can spoil your trip.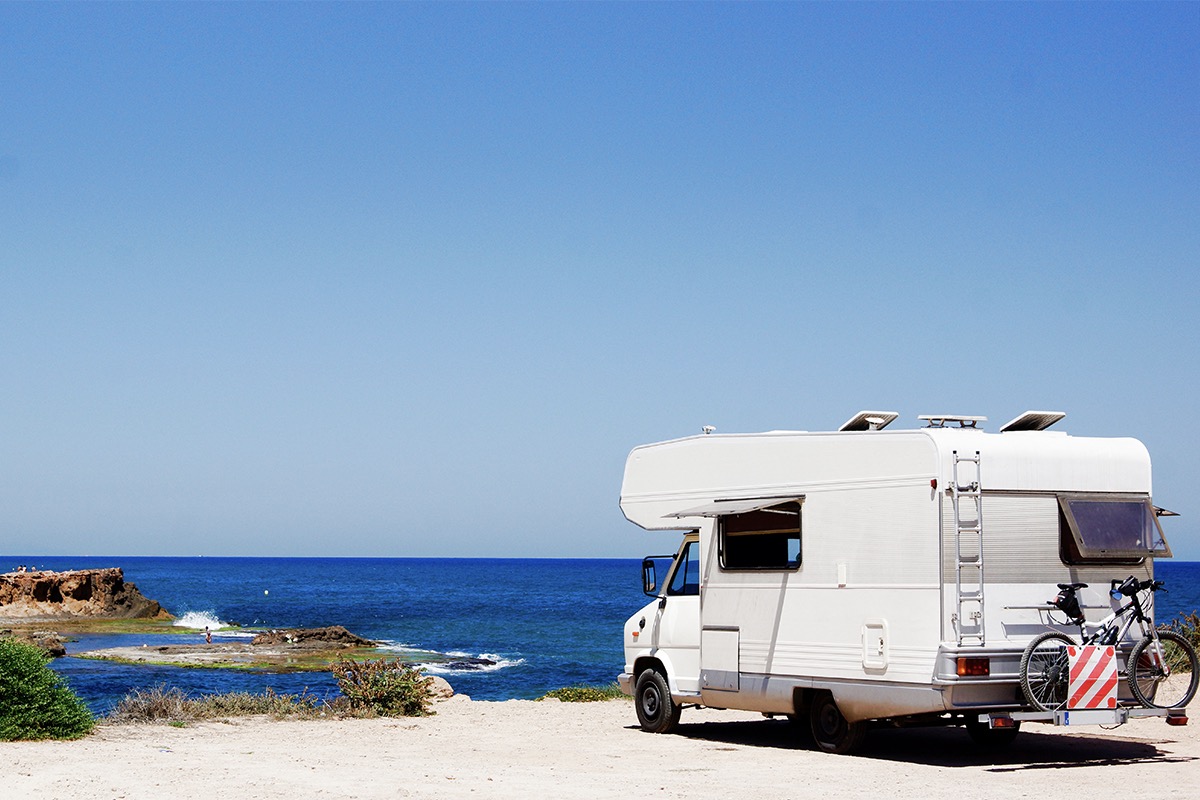 Do you have enough water?
One of the things we should control when starting a trip in an autohome is water. Unlike our regular home, in this case we depend on the capacity of a tank that supplies water for the shower, the toilet, what we drink… It's a good idea to save water and manage its use so that we don't run dry when we least expect it. If you're just on a weekend trip (although it will depend on how many you are and how you use the water), you'll almost certainly have enough water with just the one tank, but on longer trips things are different.
Take advantage of gas stations to fill up your water reserves, because they can be your salvation in a pinch. You can also fill the water tank in those special areas for mobile homes, which are more and more common in villages and camping sites. And carry a hose and adaptors for the different kinds of spouts.
Be careful where you leave waste water
From time to time you'll have to unload 'gray' or 'black' waste water. We recommend every two or three days. Remember to always do it in places that are specifically marked for this purpose. In the case of gray water, which isn't very dirty because it comes from the shower or the kitchen sink, you can even leave them in a sewer opening if you really have to. But the black water, from the toilet, should be left in authorized places. Remember that this waste can be a dangerous source of bacteria. Above all, it's important to care for the environment and the health of other people.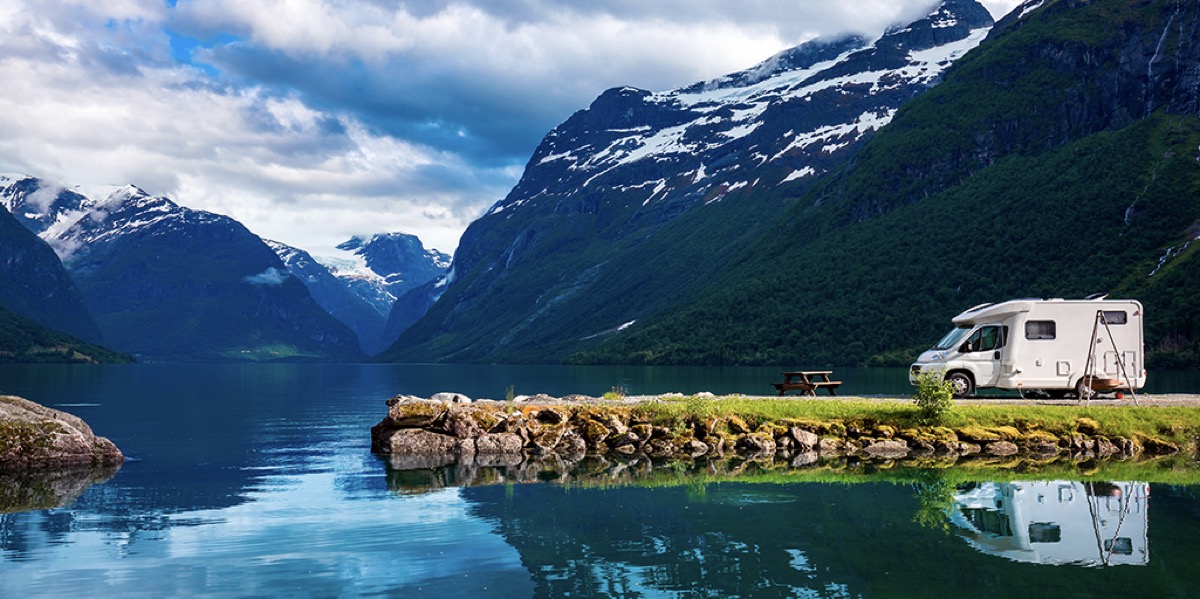 Traveling in a mobile home through Europe 
Although Spain has more and more service areas aimed at these vehicles, it is in the rest of Europe where we find the greatest offer. Especially in France, with the most service areas and places where it is permitted to spend the night. But we should also remember that, depending on the country, these vehicles are charged more on toll roads than mere automobiles. The price depends on the height of the motorhome and the number of its axles.
In countries like Switzerland, Hungary and the Czech Republic, a special permission is necessary to travel on motorways; it is usually a sticker that's placed on the windshield.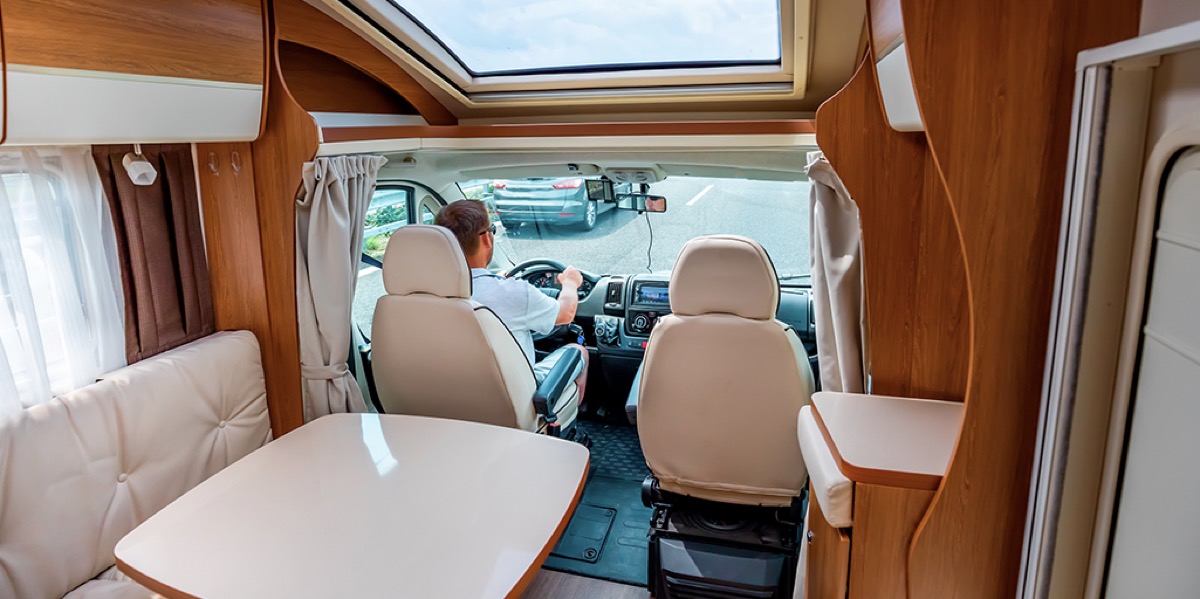 Less is more
Remember that your motorhome, no matter how well equipped, is still a small space, so it's a good idea to bring only what you need. Not just with regard to baggage but also in utensils and other accessories. It wouldn't be much fun to travel as if you were in a ship's cabin with the Marx Brothers.