Maria has been driving around the block looking for parking for a long time. She has seen a free space, but the space between the two parked vehicles is too small and her car will not fit, no matter how many maneuvers she makes. "I wish there was a folding car!" she thinks as she decides to take another lap before giving up.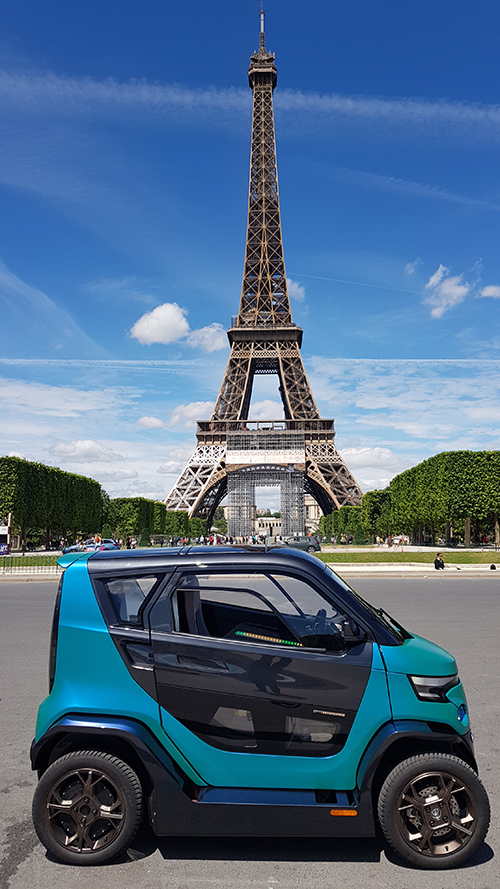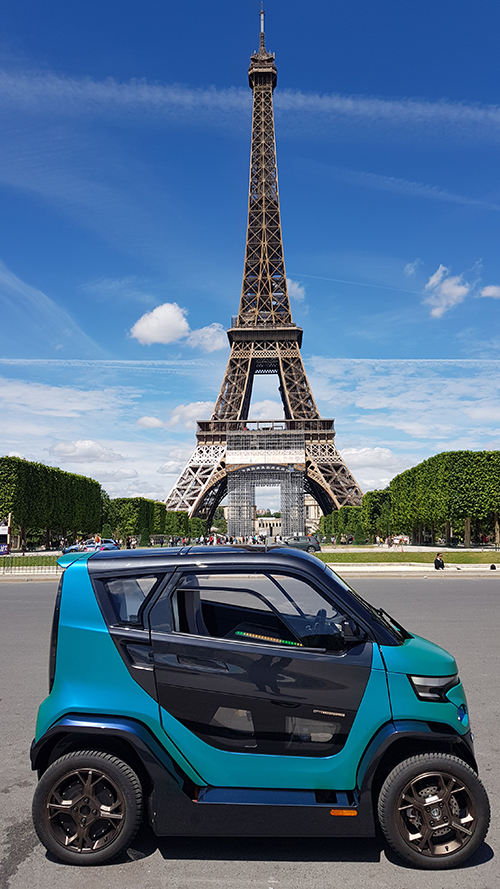 But, as if a genie in the lamp had heard her wish, her dream of a folding microcar has come true. It is the CT-1 and it has been developed by City Transformer, an Israeli company specializing in technological development for electric vehicles, and the global engineering group SEGULA Technologies.
Based on the modular architecture of a skateboard, the CT-1 is a two-seater, four-wheel, fully electric car. Thanks to shape-shifting technology, also known as active fit, it can transform its chassis in real time and fold down to reduce its size. In this way, the vehicle can avoid traffic and adapt to tight urban spaces. And as it is also electric, driving time and operating costs are lower, which makes it, according to its makers, twice as efficient as other electric vehicles on the market.
"We have an electromechanical system that is controlled by a computer," explains Asaf Formoza, CEO of City Transformer. "This allows our active width-adjustment technology to seamlessly transform the CT-1 from urban mode (1m wide) to performance mode (1.4m wide) and vice versa, in a matter of seconds. This system can be operated while driving with the push of a button. The length of the car is 2.49 m. In city mode, the size of the CT-1 is comparable to that of a motorcycle."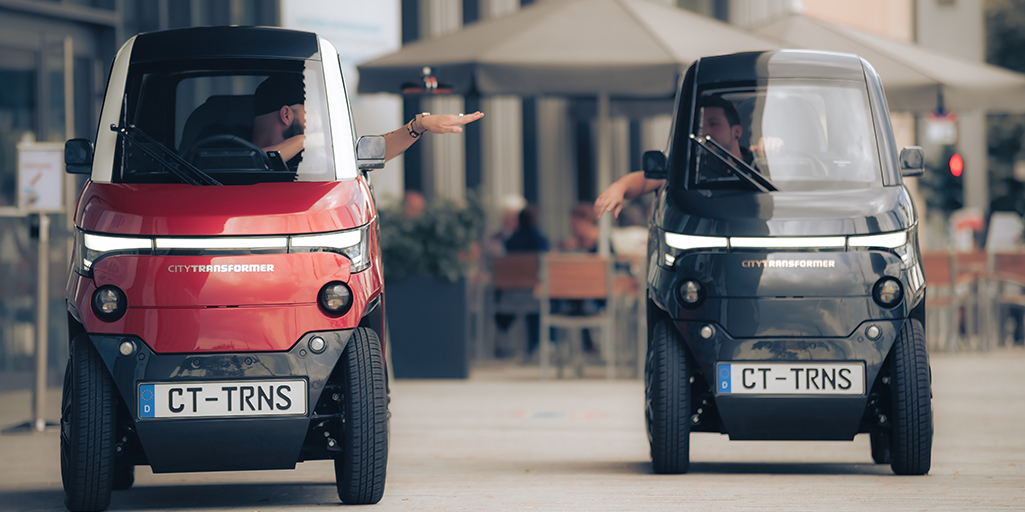 This width adjustment mechanism, according to Formoza, is completely safe. "In fact, when the mechanism is in performance mode, it improves the safety of the vehicle by increasing the energy absorption area and making it more visible on the road." In addition, it has gone through the EU homologation process and has already been driven on European roads with a German license plate.
Designed to be driven in cities, this folding electric microcar reaches a maximum speed of 90 km/h, and 45 km/h when folded, although it is still in the research phase and only one prototype has been presented.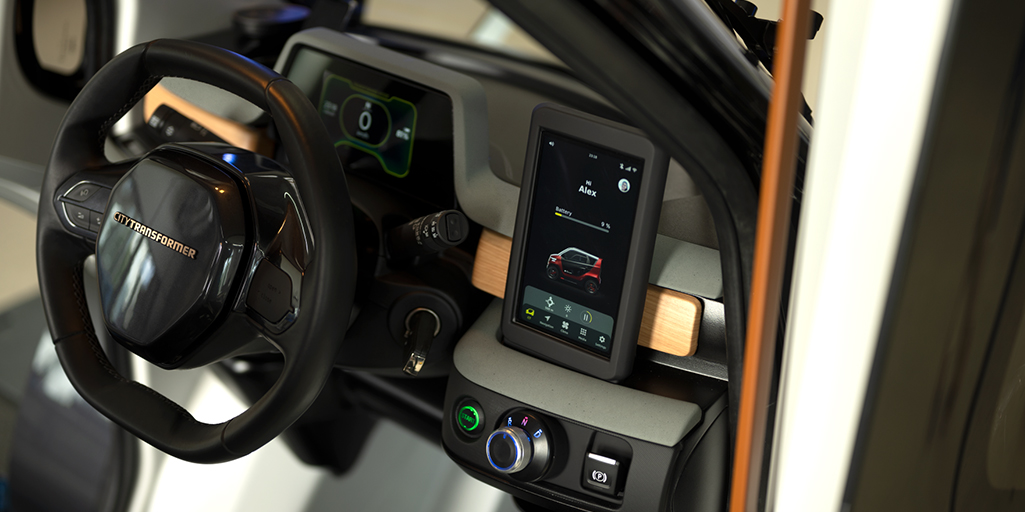 In this first part of the joint work by the two companies, the group's engineers, from France, Germany, Israel, and Australia, are already working on a feasibility phase that is expected to be completed at the end of this year. At that point, the design, engineering, and implementation phase of the technology will begin, with the aim of launching it on the market.
"The CT-1 will be available from the fourth quarter of 2024, and its price will be €16,000 plus taxes," says Asaf Formoza, although those who are in a hurry to purchase it can reserve it now through a refundable pre-purchase program.