Daily life ceases to be disposable when someone like Lee Friedlander claps eyes on it and decides to portray it. Ever since he started taking pictures when he was in school, this American born in Washington State in 1934, has used his surroundings to create all kinds of visual metaphors.
Friedlander's photos are authentic essays about American society. When he focuses on a subject, it isn't just for aesthetic reasons but to make a criticism. A double objective only achieved by the best photographers in history.  
In 2010, for America by Car, Friedlander took pictures every day. He had done it earlier, in the 1960s and 70s, but now his images would have a different framing.
From a rented car, the photographer began capturing those images that caught his attention, but split them in two. On one side, the part that was seen through the windshield; and on the other, what was seen through the window on the driver's side. "Like two frames inside the frame of the picture," explains the Fundación Mapfre, which is presenting an exhibit about the photographer, curated by Carlos Gollonet, and whose photos include those in the series America by Car.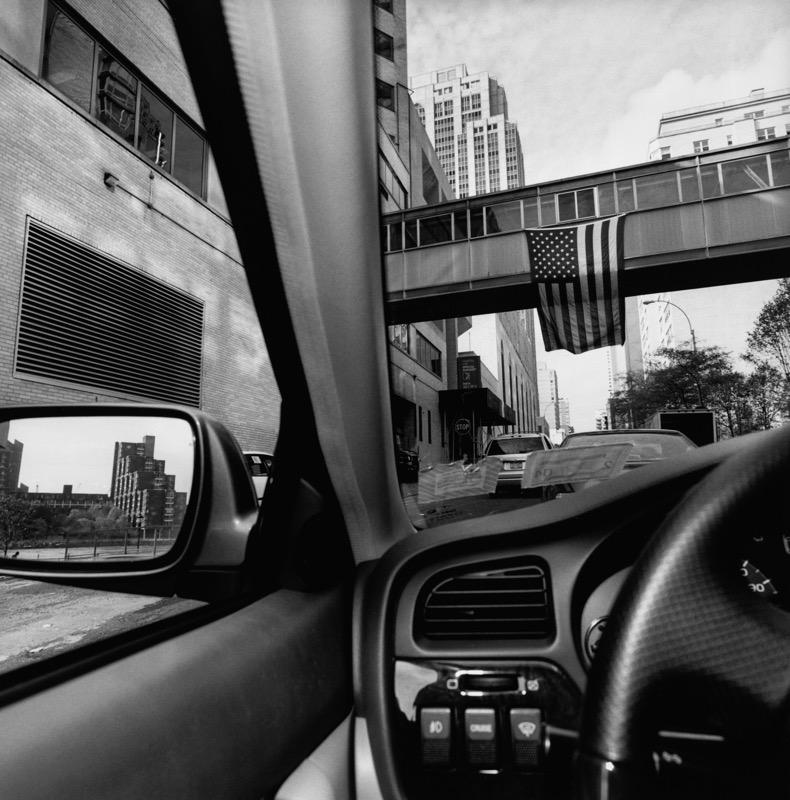 And besides that double framing, there is a 'sub-frame': the rearview mirror. The image reflected in it brings complexity to the scene and becomes the center of attention for the viewer. A compositional pattern that is repeated in most of the pictures in the series.
The Fundación Mapfre elaborates: "In spite of the overwhelming presence of the dashboard and interiors of the car, our gaze is first directed toward what the driver would be seeing, and in photograph after photograph we see the landscape framed. When we drive, we look either through the rearview mirror or the windshield or at the dashboard, and that's all we see: the rest is there, floating, but we sense it more than we see it."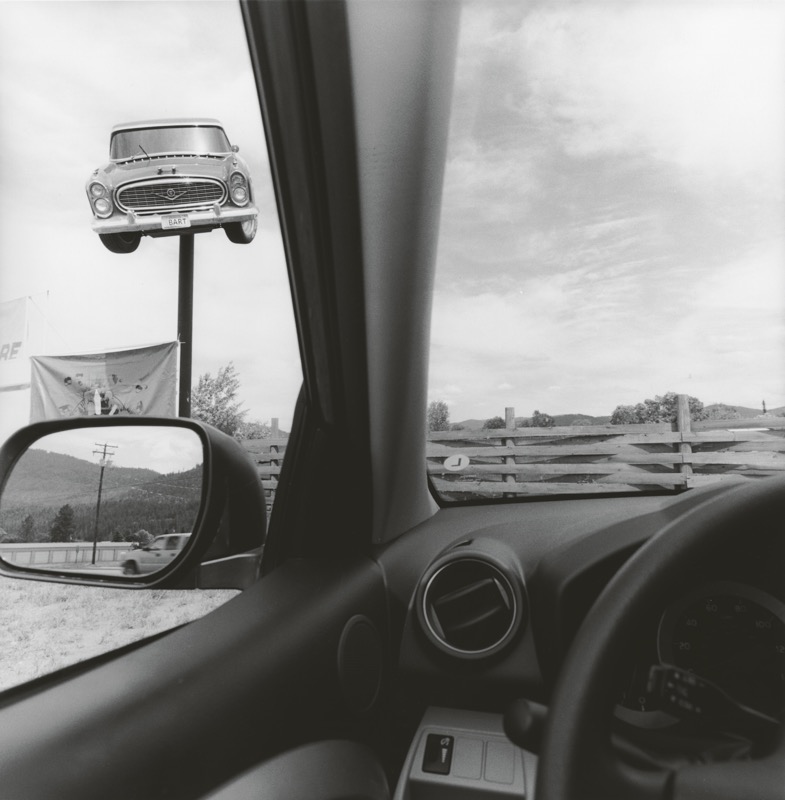 The images achieved by the Hasselblad Superwide camera offer a complete perspective, one that's impossible for any driver: "Thanks to the square format and the powerful lens, there is practically no distortion and the image is sharp even at the corners, where there is a considerable loss of light. Unlike our vision when we're actually inside a car, in these photographs  everything is in front of us all at once, with equal sharpness."
Friedlander's America by Car is an updating of the pictures he did of the American landscape, following the tradition of the great photo books of the 20th century –and without abandoning the subject matter that has always marked his career: landscapes, monuments, advertising, portraits, self portraits…
The show at the Fundación Mapfre can be visited until next January 10.