The best way to know about places, people, cultures and even oneself is through a road trip –something so popular that it's given its name to a whole cinema genre. And even to a style of documentary film. After world-wide hits like Long Way Round there is a new documentary series featuring the open road. Men in Kilts brings together the two stars of the Outlander television series, Sam Heughan and Graham Mctavish, as they tour Scotland in a panel truck, visiting many of the places that were in the series and explaining the origin of many Scottish traditions. 
Over the course of eight monographic episodes, they present the culture, cuisine and folklore of Scotland. The first one deals with food and drink, with stops in Edinburgh, at the coast area of East Neuk of Fife, and on the island of Islay, where the best whisky in the world is made. After safely parking their van –because it's not a good idea to drive while drinking– the two actors continue their trip to talk about the country's sports. Many people say Scotland invented golf, and this documentary reflects that. But they also examine less popular sports like lifting large stones and hurling hammers.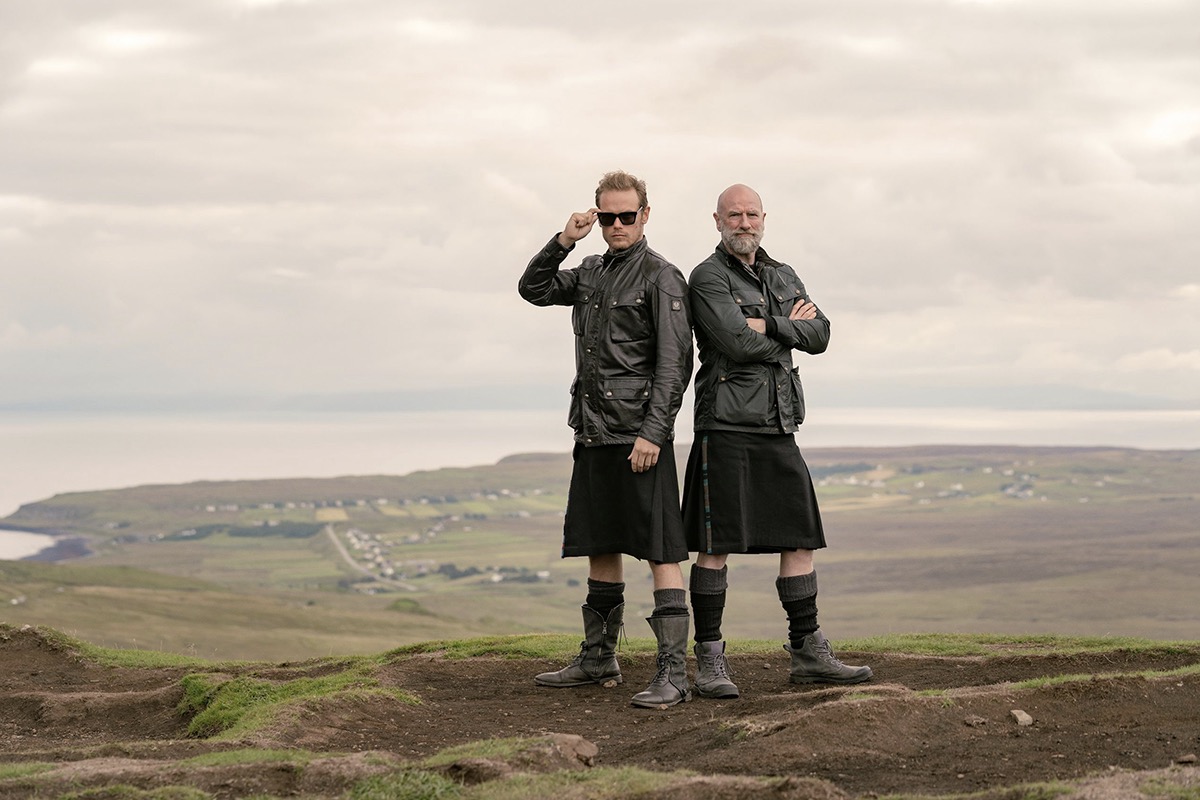 As on any good road trip, the vehicle is part of the cast. Sam and Grahan are seldom far from Bog Myrtle, the sturdy camper they use to cross the country, from Edinburgh to the Highlands. Sometimes they travel by bicycle, a sidecar (though only briefly: these vehicles aren't designed for men wearing kilts, especially if a camera is rolling) and even by boat.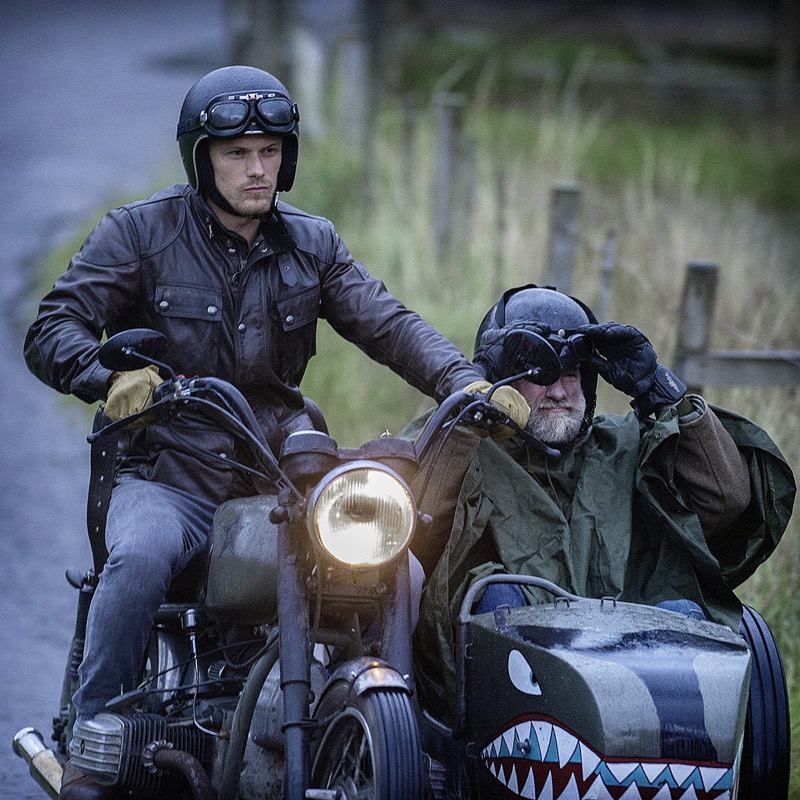 The transitions between one place and another reflect the Scottish roads and lovely natural landscape. There are also curious scenes in which the two talk and reveal their more personal sides. The documentary also features minor characters and historical advisors from the earlier series. Thus one of the musicians from an episode of Outlander makes an appearance here as an expert in Gaelic folklore.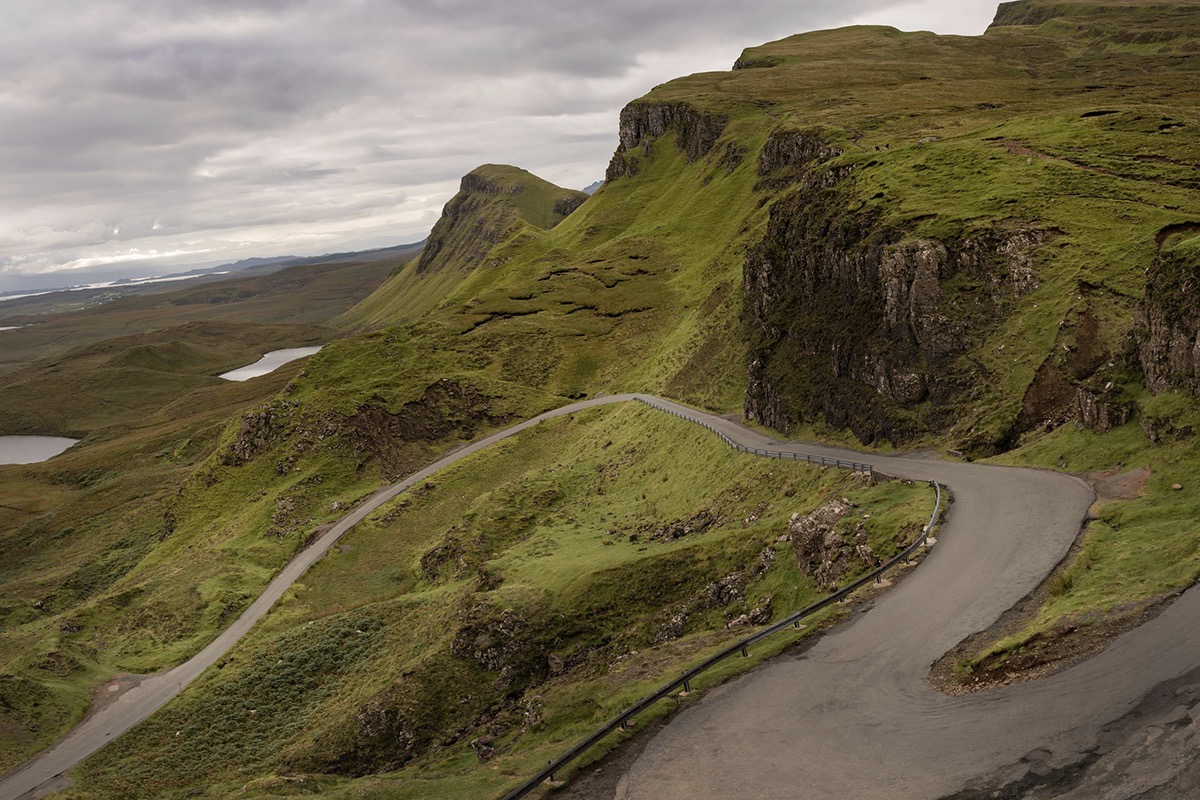 The series doesn't dig too deep into history, so as not to turn off spectators from outside Scotland, but it does present plenty of context in a light, amusing way. Thus a visit to Covenanters Prison is chosen to explain the origins of Presbyterianism, and a stop at the birthplace of the national hero Rob Roy is the occasion to explain his role in the country's development… This new series is a blend of history, travel reporting, and curiosities, all wrapped up in a road movie.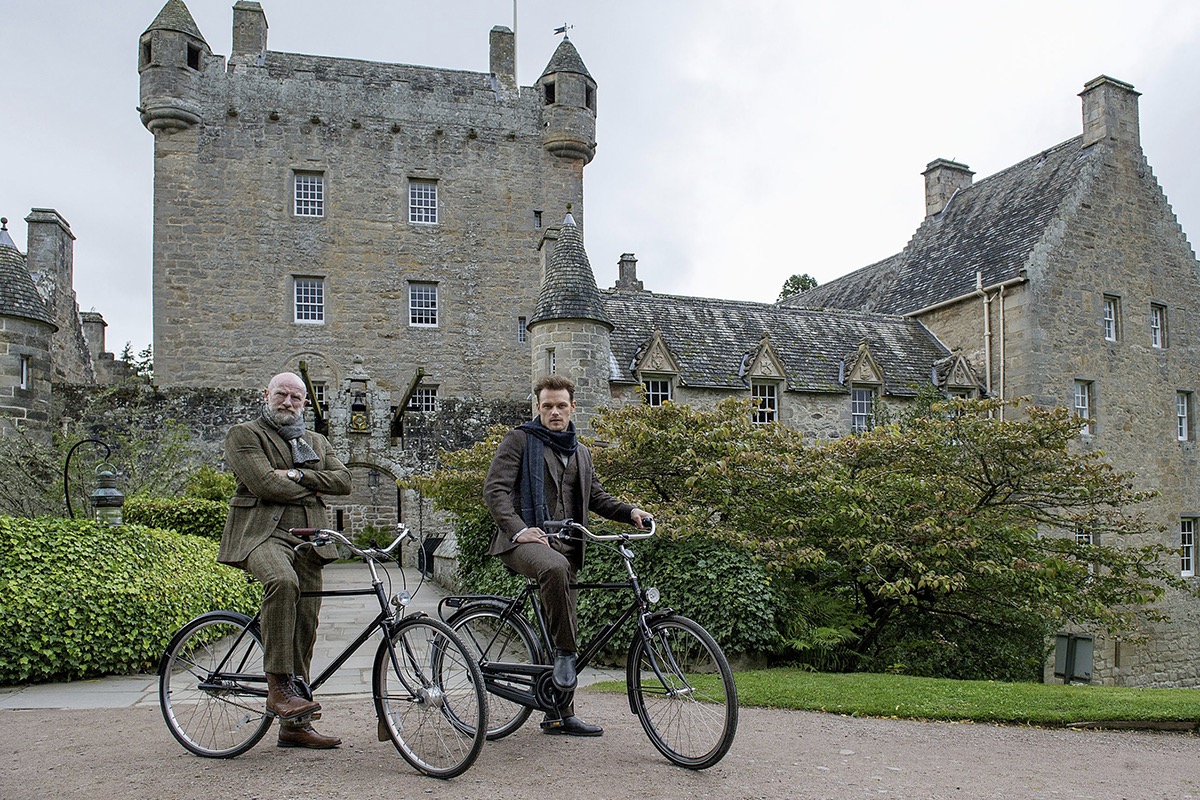 Men in Kilts is an entertaining offer for summer. A documentary series that will delight Outlander fans, people interested in Scottish culture and, above all, those who like travelling by car. With or without kilts.