At one time or another all children have played at jumping across those zebra pedestrian crossings, pretending that the asphalt is hot lava and that each white rectangle is a safe place to shelter. That game is much more fun in Ísafjörður (Iceland), so much so that it's not uncommon to even see an adult crossing the road with leaps and bounds. The reason is a three-dimensional crossing painted in such a way that it produces an optical effect and the illusion that the white bars are floating a certain distance above the asphalt.
(Video by Vegamálun GÍH, the company that installs the pedestrian crossings in Ísafjörður )
This creation may be optical fun for a pedestrian, but it's aimed at the driver. According to the authorities in this fishing village, drivers reduce their speed when this curious effect comes into view. In this way urban art and road safety come together in a form that has been successfully exported to other countries. 
Its effectiveness is being evaluated in London. Certainly the British capital has more traffic than a small Icelandic fishing town, but early results appear to be promising. The English authorities say they are monitoring their crossing –they've been at it for a year– which, curiously, is very close to the most famous zebra crossing in the world: the one the Beatles traversed on Abbey Road.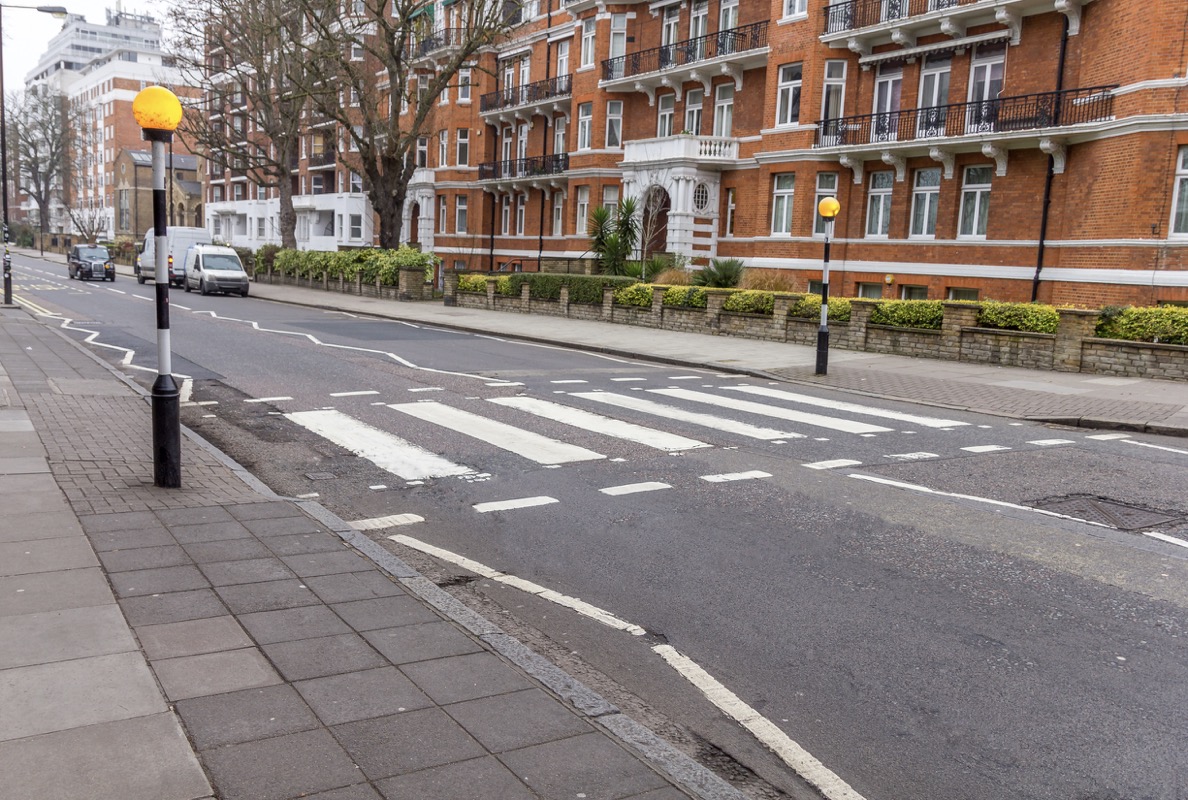 Far, far away in New Delhi, they've come up with a similar solution. The three-dimensional zebra crossings in this city, which has some of the most chaotic traffic in the world, have produced some good results. The authorities say that cars have reduced their average speed from 50 to 30 kilometres an hour.
The latest city to join the three-dimensional crossings trend is Valencia. This Mediterranean capital has used non-skid paint on the crossings to reduce risks for pedestrians and for greater durability. "This method of installation," the city hall has stated, "is cheaper and less invasive than other methods of reducing the speed of cars, such as speed bumps or speed cushions, and the paint lasts twelve times longer than conventional paint, with a greater capacity for adherence." 
And, it might be added, it's much more fun to jump on than a conventional zebra crossing.